In this edition
Please check out important news in this newsletter about the Horley Carnival, the newly elected Town Mayor and his Deputy, the Horley Conservation Group, recently launched HIB competitions, Edmonds Fund and an update on the Langshott Allotments.
Stop Press: Horley Carnival
The Carnival date is approaching. This year's theme is 'Around the World'.
Taking place in the A23 Horley Recreation Ground, on Saturday 20th June, it will again be free to enter, thanks to the very generous support from our County and Borough Councillors, Gatwick Airport Ltd and Horley Town Council, and will run from 12.00 pm to 5pm.
A great attraction will be the parade which sets off from the Victoria Rd car park at 12.30 pm. In the parade will be a number of floats from local organisations and schools. Music will be provided by the Caledonian Pipe Band, Crawley drum and Bugle Corps and the Bloco Do Sul Samba Band. There will be a competition for the best floats. The parade will travel along Massetts Rd, Russells Crescent, Victoria Rd, the A23 and then into the Recreation Ground.
Following the arrival of the parade there will be a children's fancy dress competition for groups and individual entries. There is no need to be pre-book to enter. Judging of the fancy dress and the carnival floats will be carried out by the Mayors of Reigate and Banstead and Horley. There will be a full programme of arena events starting at 12.00 pm <read more>
Langshott Allotments update
Plots are being let out to those who have been waiting patiently on our waiting list. Each plot will be of an area of 62.5 sq m and will cost £45 per plot pa plus an initial registration fee of £15. There are a few plots still available so, if interested, please contact the town council offices.
There are 78 plots on the land, which have been transferred from Barratt Homes under a s106 Planning Agreement.
Horley in Bloom Competition Launched
The Horley in Bloom Organising Committee has launched this year's competition. Categories are as follows:
Residential Front Garden
Residential Back Garden
Residential Flat
Community
Street (New for 2015)
Schools
Hanging Basket / Planter
Allotments
Public Houses
Commercial (includes guesthouses)
There will as usual be awards for the best newcomer to the competition and for the entry deemed by the judges to be the best example of a "Cottage Garden". We are delighted that Court Lodge Residents' Association and Horley Flower Club are once again arranging their separate competitions as part of Horley in Bloom.
The Horley in Bloom Committee is keen to maintain the progress of the competition, now in its 21st year, and we are delighted that the Photographic Competition, sponsored by Barratt Homes, will be taking place for the third year. There are categories for both children and adults with attractive cash prizes for the winners <read more>.
Appointments of Chairman & Town Mayor and Council Committees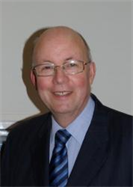 At its Annual Council Meeting held on Tuesday 19 May 2015, Horley Town Council elected Cllr Richard Olliver as the Chairman & Town Mayor for 2015/2016. Cllr Mike George was also elected as Vice Chairman and Deputy Town Mayor.
Cllr Richard Olliver said that he was very proud to accept the office of Chairman & Town Mayor for a fourth year, and was keen to achieve as much as possible for the town and its residents. Cllr Olliver said he looked forward to working with the eight newly elected members and also paid tribute to all the members who had worked so hard and had since retired from the council. He added that he would continue to support St Catherine's Hospice as his main mayoral charity.
At the first meeting of the new municipal year, all members were elected onto the main Committees. Committee Chairmen will be elected later at their respective Committee meetings. The schedule of Council meetings is available here.
Horley Conservation Group: Pond shelters
The weather was perfect for a spot of pond work, so on Saturday 16th May, 12 volunteers from the Horley Conservation Group (along with Kevin Lerwill of the Gatwick Greenspace Partnership and Hannah Roughley from Reigate and Banstead Borough Council) met at Tanyard Pond, off Langshott, to create a new shelter area for aquatic inverterbrates.
Because carp (and other fish) have been inadvertently introduced into this pond, many of the small aquatic invertebrates, such as damselfly larvae, water scorpions and diving beetles, are eaten by the fish and do not survive to maturity. This means that they don't reproduce, which in turn, means less bio-diversity in the pond as a whole.
By creating a simple sheltered area against one side of the pond, using hazel stakes driven into the mud and bundles of birch twigs woven between the stakes, a haven is created allowing the small creatures to slip through the gaps in the bundles. However, the fish can't squeeze through and so this will hopefully allow more insects to complete their life cycle successfully.
Because this shelter only uses natural materials that are easily produced from other local conservation work, it is a simple but effective idea that can be easily maintained in order to encourage full bio-diversity within the pond. This is an idea that can also be applied to garden ponds as a way to improve the overall welfare of the pond life <<read more>>
HCG will be at the Horley Carnival on 20 June. Come and see us and we can tell you about our work and future projects such as a community orchard development.
Horley Edmonds Community Fund
The Horley Edmonds Community Fund is a local fund that has been established with a capital sum from a bequest to Horley Town Council by the late Cyril Edmonds, a well-known builder who lived in Norwood Hill. It is a charitable fund specifically for the benefit of Horley and its residents.
By working in partnership with the Community Foundation for Surrey, we aim to offer a fund that enables and encourages local giving so that as a town we can develop a greater capacity to respond to local issues.
The aim of the fund is to provide the town of Horley with a sustainable source of funding that, will over time, make a significant contribution to meeting the charitable needs of the community <read more>
Notice of Appointment of date for the Exercise of Electors' Rights
Accounts for the Year Ended 31 March 2015
Each year Horley Town Council's annual return is reviewed by an auditor appointed by the Audit Commission. Any person has the right to inspect the accounts and make copies of the annual return and any associated documents. These documents are to be made available at reasonable notice between the hours of 1000 hrs and 1600 hours on Mondays to Fridays (exc Public Holidays) commencing on 15 June 2015 and ending on 10 July 2015. If you wish to view the documents please contact the Town Clerk.
This notice is published under the provisions of the Accounts and Audit (England) Regulations 2011 (S1 2011/817)
Dates for your diary
Please check out our online "what's on" calendar for information on forthcoming events. Did you know you can submit your own organisation's event? Just follow the instructions on our website.
Forthcoming events are:
20 June Horley Carnival
27 June Horley Singers "From Samba to Sondheim"
Next Council Meetings
16 June Extraordinary Full Council
16 June Finance Committee
23 June Planning
30 June Full Council