Welcome to Level Playing Field
LPF is a registered Charity in England and Wales which acts as a campaigning and advisory organisation to its membership and other parties across all sports. www.levelplayingfield.org.uk
Reporting Disability Abuse and other forms of discrimination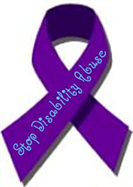 Level Playing Field has noted an increase in the number of alleged incidents of disability abuse within sports. It is unclear whether this is as a result of an actual increase in disability abuse or raised awareness. It is apparent that more work needs to be done to ensure that victims and those witnessing disability abuse at sporting events, recognise it as such, and feel confident and know how to report such incidents.
Disability abuse may be physical and/or verbal and may be aimed at a disabled person or persons. It may be that disability terminology or words are used in a derogatory manner towards non-disabled persons (such as a match official).
Discriminatory abuse may be related to a single protected characteristic (such as disability) or may be related to more than one protected characteristic (e.g. racial, homophobic, sexist, and/or disability related, etc).
Level Playing Field is committed to eradicating all forms of discriminatory abuse and aims to support disabled fans that experience disability related abuse at sporting events.
The sports governing bodies, government, police, and equality and fans organisations are all committed to eradicating discriminatory abuse and there are a number of effective ways to report discriminatory abuse using email, online reporting, helpline numbers, or mobile and tablet applications such as the new Kick it Out reporting app.
If you require assistance in reporting an incident itself and/or require signposting to organisations that specialise in supporting victims of discriminatory abuse, please feel free to contact LPF, in confidence, on 020 8621 2403 or by email info@levelplayingfield.org.uk
You may prefer to report an incident anonymously or in person, visit the LPF Website for further information on how and where to do this. A list of organisations that can offer help and support is available to view here.
LPF Award to Keith Marson
Level Playing Field recognises the great works undertaken by club staff and volunteers; those individuals who often work quietly behind the scenes and without seeking the limelight. Level Playing Field (LPF) aims to celebrate the work of these local champions through our LPF Annual Awards.
This year the Trustees have presented the "Outstanding Contribution Award" in recognition of someone who has been pro-active in identifying and solving issues for disabled supporters at his club for over a decade. LPF is honouring a local hero, a man who has made a huge difference for so many disabled fans at Derby County FC.
The Level Playing Field "Outstanding Contribution Award" goes to Keith Marson.
During his time as Disability Liaison Officer at Derby, Keith has been the most conscientious, friendly and dedicated person in assisting disabled people who visit the club on match and non-match days.
Keith has been instrumental and the driving force behind persuading Derby County FC to invest in new facilities and services that ensure that the ground meets Best Practice standards. His involvement has played no small part in Derby County achieving a "Level Playing Field Centre of Excellence Award" and this was acknowledged during the stadium announcement at the recent home game v Fulham.
The iPro Stadium is now one of the most accessible stadiums in the professional game. Based on Keith's advice, improvements have include additional raised viewing platforms for wheelchair users (home and away fans), extra toilet facilities, rest point seating in the concourse areas and lowered counters at the refreshment bars.
Keith persuaded Derby County to install an audio-described match commentary service for blind and partially sighted supporters. He also worked alongside the disabled supporters association to help raise funds for golf buggies that provide an important matchday service in transporting disabled fans from the car parks and drop off points to the stadium gates.
Despite having recently retired through ill health, Keith continues to show his dedication to the club and its fans by walking around the stadium on match days visiting the areas where disabled supporters sit – both home and away - to ensure everyone is enjoying their day at Derby County FC.
LPF Chair Joyce Cook OBE says: "We are delighted to honour Keith and his beloved Derby County and hope that the two LPF awards, our highest accolades, help to show our appreciation for the many great works undertaken to improve the match day experience for disabled fans, The stadium stands as a shining example of just what is possible at an existing stadium when passion, dedication and determined minds come together. The iPro stadium stands as a shining beacon for other clubs. Thank you Keith – we proudly salute you."
Derby County receives LPF Centre of Excellence Award
Level Playing Field is delighted to recognise the accessible facilities and services at Derby County FC and to present an "LPF Centre of Excellence Award" at their recent home game v Fulham on 23rd August 2014.
The iPro Stadium is the first in the Football League to achieve this award and sits alongside Wembley and the Emirates Stadiums as the only football grounds to have reached this standard.
The "LPF Centre of Excellence Award" is presented to sporting venues that demonstrate the highest access and inclusion standards in accommodating disabled spectators and visitors on match (or event) and non-match days. To qualify for the award, the club or venue undergoes a Level Playing Field Professional Access Audit and must demonstrate that it meets all good practice standards, equality and access legislation and building regulations for accessible sports stadia.
Derby County has been innovative in making many excellent improvements and provisions for its disabled fans. These include several smart and low cost ground breaking solutions that have established good practice examples for existing stadiums that LPF now hopes other clubs will look adopt. The club works closely with its Disabled Supporters Association and recognises the value of on-going user-led consultation.
Level Playing Field (LPF) recognises Derby County Football Club as an excellent example of a club making continued improvements to its disabled fans facilities. We are particularly impressed by the "can do" culture throughout the club and based on the findings of the access audit and in recognition of the work that has been done and continues to be done, the LPF Board of Trustees are delighted to award the "LPF Centre of Excellence"
The award was made by Janet Ireland, LPF Ambassador and Ruth Hopkins, NRAC Auditor, LPF Access & Development Manager to Emma Drury, Disability Liaison Officer, Derby County FC before the Derby County v Fulham match.
Read more about LPF Access Audit Awards
Membership Renewals Reminder
A reminder that the LPF membership season began on 1st September. Please see our recent newsletter on how to renew your membership or join as a new member. You can also visit our website for further information on Individual Membership, Club/Venue Membership and Group/DSA Membership or feel free to contact us.
With thanks for your support.
Fans Comments
Below are some fans comments received since the new 2014/15 season began:
News in Brief
LPF Ticketing and Seating Management Guidance for disabled spectators/customers
Swansea City DSA forum - bumper turnout for first open evening
The Football Supporter Experience by LPF Trustee Jamie Beddard, page 35 in Issue 2 of Momentum Magazine
Liverpool FC DSA make presentation to Daniel Sturridge and Brendan Rogers
Plymouth Argyle DSA raise funds towards disabled supporter facilities
Manchester United hire wheelchair user as coach
Norwich City DSA hold Quiz Night
DCMS publish Second Annual Report on Olympic and Paralympic Legacy
Kick it Out Season of Action
Inspire Me MENCAP visit Liverpool FC DSA
Roving Report - Morgan Parry at the FIFA World Cup in Brazil
LPF Access Audits
LPF provides a professional NRAC accredited access audit programme with an increasing number of clubs and venue owners commissioning an LPF audit. Read more information on an LPF Access Audit and how to commission one here.
Just Giving
Make a Charity donation online to support Level Playing Field's works. Every donation (small and large) is very much appreciated.
Our Sponsors
LPF would like to thank the following Sponsors for their support:
Contact Us:
Address: c/o CAFE, No.1 Olympic Way, Wembley, London, HA9 0NP
Helpline: 020 8621 2403
Email: info@levelplayingfield.org.uk
Find us on Facebook Follow us on Twitter