JULY 2014
In this issue...
Big Star is Back

World Equestrian Games 2014

Semen Freezing

In Other News
---
Keep Up With Us ...
---
---
IN OTHER NEWS
// 2 MINUTES WITH TULLIS
Have you ever wanted an insight into what we do here at Stallion AI Services? Well, the wait is over! Tullis has created a blog with a number of 2 minute videos clips. The first in the series is a general overview of our facilities but mini informative demonstrations will be available soon including setting up a laboratory, how to centrifuge semen, biosecurity and many more. Click here to view the first in the series. We would be very interested to hear your thoughts and if you have any topics you would like covering, please contact us on tullis@stallionai.com.
---
// EXPORTS - NEW ZEALAND, AUSTRALIA & USA
We have a number of clients wanting to export their stallion's frozen semen to New Zealand, Australia and USA for their mare owners. If you are one of these people and would like to reduce costs by sharing the export, please contact Kate on 01948 666295 or email kate@stallionai.com.
Big Star Is Back!
at Stallion AI
Services
// UK & EU SEMEN AVAILABLE FOR 2015
The prolific stallion, Big Star, has been back at Stallion AI Services to have semen collected and frozen for UK and EU distribution. The first batch of frozen semen has been highly sought after and has had great success with over 90% of the select mares inseminated scanned in foal on either the first or second cycle. Orders are already being placed for use in 2015 season both at home and abroad so if you are interested in using this legendary stallion, please contact us on 01948 666295 or email office@stallionai.com. Click here to visit his page on our website.
World Equestrian Games 2014
Who's going this year?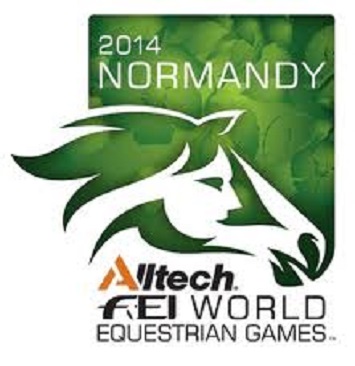 // COME & SAY "HELLO" TO STALLION AI SERVICES
Stallion AI Services are hitting the road again and heading to the World Equestrian Games from 2nd to 7th September to watch some of the World's finest compete in a number of disciplines. Both Tullis and Kate will be there and would love to catch up with anyone going whether it's just for a chat or to answer any burning questions you may have. Either drop them a call or an email to let them know and hopefully, see you there!
---
Semen Freezing
UK, EU or Worldwide Distribution
//THE BEST IN THE WORLD COME TO US
Have you ever wanted to have semen collected and frozen from your stallion for UK, EU or Worldwide distribution? Do you worry that the cost will be too expensive? We can help you with the latest semen processing technology and provide your special boy with the 5* care he deserves. We can tailor freezing packages to suit your needs and budget. If you are interested and wish to discuss your requirements, please call the office 01948 666295 and we can send you one of our "Stallion Packs" which details all of the necessary information you require to help you make this important decision.
---
**Click here to view our previous Newsletters and Bulletins**