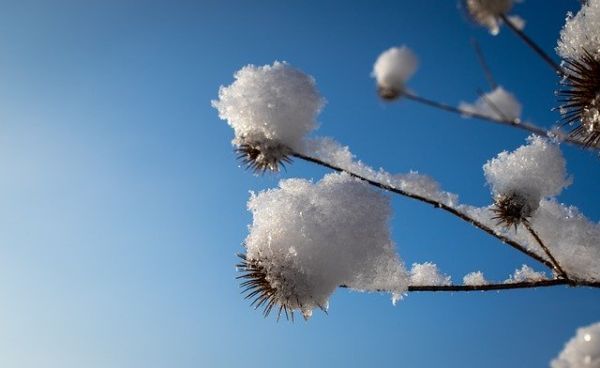 Hello
Serene cold winter mornings full of fresh crisp air and glistening frost presents a fantastic opportunity for anyone looking for inspiration and motivation. Being inspired by the natural wonders of nature can really help kickstart your day.
How is the new year shaping up for you as a therapy practitioner? Do you need some help to focus on your business goals? The British Psychological Society published an interesting article recently with tips and guidance on how to help you achieve any New Year's resolutions. If you would like to make changes in your therapy business this year, take a look at their recent blog "Have you set any business or personal intentions for 2020?".
We are off to a flying start this year with the relaunch of our 'Ask the Expert' webinar series! It's an exciting time for us as the 20-minute episodes have been completely refreshed and reformatted and are led by our expert host, Jayney Goddard.
Our first webinar of the series went live on Thursday 30th January with guest speaker Dr Neil Thompson of CaringBusinessBuilder helping our members get to grips with digital marketing for businesses in the caring profession. The webinar was a huge success. Listen to the recorded version here.
Sam Adams and Ed Stimpfig from Egress will be guest speakers on our next webinar taking place on Thursday 27th February @ 3.30pm, talking and answering your questions about how to 'predict the unpredictable' and prevent data breaches within your practice. Send in any questions you have by replying to this email, message us on social media or just bring them to the webinar and Egress will do their very best to answer them. It's completely free to attend and you can watch live here. Don't worry if you can't make it live, request a recording so you can catch up later.
I hope you find something here to ignite and inspire passion for your therapy business. Don't forget to give 2020 a boost by signing up and tuning into our new 'Ask the Expert' webinar series. Please do let us know what you think of them. If you have any questions or queries, please get in touch by replying to this email or calling us on 01173 250990 and a member of the team will assist.
Enjoy February!
Best wishes
---
Are you practising self-care?
For therapists CPD is important, it can open you up to new possibilities and new skills. It can also help provide the self-care and support you need to help you work effectively. Dandelion Workshops has an exciting range of workshops and courses to help you develop and grow, including a course in person centred art therapy skills, cyberpsychology workshops and nurturing retreat days inspired by Women Who Run With The Wolves. Retreat days offer a transpersonal healing journey working with art, meditation, reflection, personal exploration, and connection with your deepest self. There's 10% discount for Private Practice Hub members booking two or more events!
Pay for new appointments only with Clinic Answer Live Chat
Clinic Answer's award-winning team answer calls and web chats, for practices across the UK. Crucially, their specialist working knowledge of over 40 online diary systems means they can book your appointments whilst on the chat or call. Private Practice Hub members can take advantage of an exclusive offer – a one-month free trial of Clinic Answer's fully managed Live Chat service. After your free trial, if you wish to continue the service it's just £20/month with unlimited chats. You will only pay a fee if a new appointment is captured. Call Chris Munro today on 0330 0552 700 or visit Clinic Answer and quote PPH-FEB.
Do you struggle with digital marketing?
Why struggle with all the hassles of digital marketing when you can pay the professionals to do it, freeing you up to do what you do best and what you enjoy most? Your efforts are better devoted to providing your professional services. For a very affordable rate, CaringBusinessBuilder can take away the pain. Start with their free course online now!

Sharpen your tools for relationship counselling
Do you get requests from couples reaching out to you for relationship support, or do your clients ask to bring their partner along for counselling? Perhaps you feel insufficiently prepared to support couples? Make 2020 the year you hone your couples counselling skills! Marriage Care are running a Diploma in Relationship Counselling - starting September 2020. To find out more click here.
Is this year racing full steam ahead for you?
Don't fall at the last hurdle, you're just in time to enrol for The Grove's trauma training which starts on 15th & 16th February. It equips you with a curated trauma treatment toolkit of proven tips and techniques. This 12-day CPD course includes systematic trauma assessment tools and runs at weekends until July 2020. Exclusive offer for PPH members: a fee reduction of over £700!
Join their free webinar - An Introduction to WriteUpp
If you're thinking about replacing your current practice management system, switching from paper or starting up a new practice join WriteUpp on this free webinar where you will learn how a system like WriteUpp can streamline your practice, save time & improve patient experience. To join this free webinar click here.
Relational Spaces - affordable Central London therapy rooms
Join a supportive and thriving community of practitioners in their well-designed therapy rooms. Less than 10 minutes walk from mainline stations: Kings Cross, Waterloo, London Bridge, and Euston. All-inclusive rates (£7-£15.50 an hour depending on length of slot), regular free CPD events and access to Relational Spaces internal referral system. 'Build as you Grow' slot, peer supervision, networking groups, marketing, and options for support in setting up and establishing a private practice. Speak to Cressy or Doron on 07426 336322 and please visit the Relational Spaces website for further information.
What's the point in a career development plan?
Emily Rhodes, Media Consultant/Strategist in collaboration with HigherEd Partners UK and the University of York, share an in-depth guide they created about writing a career development plan. The guide is called 'Guide to Writing a Career Development Plan' and offers valuable information for anyone looking to launch or refresh their business or career.
Not already a PPH member - sign up today for FREE!
Access hundreds of Resources, Templates, Downloads, Webinars, Events, Training