In this edition ...
We have an update on the new skatepark, Horley in Bloom 2017, the Horley Carnival, news of the Annual Town Meeting and CAA's decision on Route 4
Skatepark
The construction of the new skatepark was completed on 21 April, following an 8 week building phase. The skatepark has since been inspected and signed off by RoSPA. An opening ceremony will be organised in May. More updates will follow on our Facebook page.
Annual Town Meeting on 28 April 2017
The Horley Town Meeting will be held on Friday 28 April 2017 at the Edmonds Community Hall (formerly "The Albert Rooms"), Albert Road Horley RH6 7HZ commencing at 7.30 pm. The notice of the meeting is available here. Refreshments will be available from 7.00 pm.

Our guest speaker this year will be Alison Addy, Head of Community Engagement at Gatwick Airport Limited. A question and answer session will follow.

Other topics for discussion will include Smith's Charity, The Cyril Edmonds Fund, annual reports from the Town Council's Chairman and Committee Chairmen. Presentations will be made to winners of Court Lodge in Colour Juniors.

Any members of the public, who are resident in Horley, may submit a proposed resolution on any matter (together with the names of proposer and seconder) for public discussion. Proposed resolutions should be submitted in writing to the Town Clerk by Wednesday 26 April 2017.
Horley Conservation Group forthcoming dates
Saturday 17th June- Church Meadows, Himalayan Balsam. Meet in car park behind the Six Bells Pub, Horley.
Sunday 16th July- Emlyn Meadows, Horley, Himalayan Balsam. Meet at eastern end of Kingsley Road.
Saturday 12th August- Tanyard Meadow. Himalayan Balsam. Meet at Footpath entrance off Lake Lane.
Sunday 17th September- Tanyard Pond. Details TBC. Meet by pond, off Langshott.
For all tasks, meet at 0945 for 10am start. Please wear outdoor clothing and sturdy footwear. Tools and instruction provided. For further details, please contact KevinLerwill@sussexwt.org.uk or call 01293 550730
CAA Approves Route 4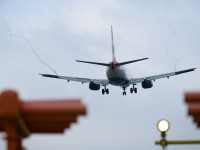 The Civil Aviation Authority (CAA) has published the conclusions of its review of the Route 4 departure from Gatwick Airport.
In 2013 Gatwick Airport sought the CAA's approval to implement changes to all nine of its departure routes. These changes were approved in August 2013, following consultation carried out by the airport.
This move represents a change from the old ground-based navigation to the improved navigational capabilities associated with satellite-based systems.
Whenever airspace changes are implemented, the CAA conducts a post implementation review to assess whether the anticipated impacts and benefits have met the desired expectations.
In December 2015 we announced the conclusion of our post implementation review, which found that Route 4 had not delivered the aim of the airspace change and needed to be modified to an acceptable standard. Route 4 departs from the westerly runway and then turns right to head east to route north of the airport.
Since then Gatwick Airport has modified Route 4. The CAA has now reviewed this route, which has included a comprehensive study of flight paths flown and an assessment of the significant amount of feedback received from the general public <read more>
Horley Carnival is back again!
Horley Carnival is back again! The date for your 2017 diary is Saturday 17th June 2017, same timings: 12-5pm, in the A23 Horley Recreation Ground!
Please email horleycarnival@gmail.com for more informaton.
Launch of Annual Horley in Bloom Competition
The Horley in Bloom Organising Committee is delighted to announce the launch of this year's competition, now in its 23rd year.
The different categories are as follows:
Residential Front Garden
Residential Back Garden
Residential Flat
Community
Schools
Hanging Basket / Planter
Allotments
Public Houses/Restaurants
Commercial (includes guesthouses)
There will as always be awards for the best newcomer to the competition and for the entry deemed by the judges to be the best example of a "Cottage Garden".
The Horley in Bloom Photographic Competition will be taking place for the fifth year and we are delighted to have the support of our sponsors, Crest Nicholson. Taylor Wimpey, Mad Ideas and Reigate and Banstead BC. There are categories for both children and adults. There are three categories, Hanging Basket/Plants, Garden Scene and Street View/Countryside and, whilst the photographs need to be taken in Horley, entrants do not have to be local residents. Judging will take place in late August, followig which there will be a reception for entrants.
Awards will be presented at our Awards Evening on Friday 29 September 2017, at Regent Hall, Albert Road, Horley.
Horley has once again entered the South & South East in Bloom Competition and hopes to improve on the Silver Gilt Awards gained last year.
Please follow these links for the HIB entry form and for the photographic entry form. Closing date for entries is Friday 30 June 2017.
Good luck to all our entrants
Dates for your diary...

Town Meeting, Albert Rooms (Friday 28 April)
Horley Carnival, Parade through town and events at Horley Recreation Ground (Saturday 17 June)
Horley Lions Charity Dog Show & Donkey Derby, Horley Recreation Ground (Sunday 10 September)
Circus Wonderland, Horley Recreation Ground (Wednesday 13 - Sunday 17 September)
Please also check out our online "what's on" calendar for information on forthcoming events. Did you know you can submit your own organisation's event? Just follow the instructions on our website.
Next Council Meetings
25 April Planning
2 May Finance
16 May Annual Meeting of Council
23 May Planning
30 May Leisure