In this edition ...
In this edition, there is information on a recent Town Award, a HTC Job Vacancy, Skatepark Update, Horley Conservation Group news and details of the forthcoming Town Meeting. (Above pic is Meath Green Infant School - Best Dressed Parade Entry 2016).
Skatepark construction at Horley Rec is now underway
We are pleased to report that work on the new skatepark is on schedule since its commencement on Monday, 27 February. Following some important checks, the Bendcrete installation team started work on removing the old steel skatepark on 28 February, and the old steel ramps had all been removed by mid-morning! The preparation of the concrete binding material has been done, and this will soon be followed by installing steel copings and reinforcing mesh which will hopefully all be in place by next week. It is anticipated that it will be take between 6 to 8 weeks to complete the skatepark project, weather permitting! Please take a look at the Facebook album pics to see how it is all shaping up, and more updates will follow next week on so please take a look on this link shown here.
Town Award to Michael Nicholls
Horley Town Council is delighted to announce that the prestigious Town Award was presented to a worthy recipient, Michael Nicholls. The award was presented by Town Mayor, Cllr Mike George at St Barts Church prior to its Sunday service on Sunday 19 February 2017. A brief summary of the citation follows below:
Michael Nicholls first visited the St Bart's Job Club in 2008 and soon found his niche doing very worthwhile voluntary work. Michael had noticed the abundance of litter in both the Old and New Churchyards and soon took it upon himself to be a voluntary litter picker, going out early every day, whatever the weather. Not only are the Churchyards now free of litter, people are also less inclined to drop rubbish in such a well-cared for area. Passers-by and dog walkers soon began to comment on the vastly improved appearance of the Churchyards.

Following a reduction in the Churchyards Maintenance Grant in 2012, representatives of the Churchyards Committee and volunteers offered to cut the grass in the Old Churchyard free of charge. Michael Nicholls became one of these valuable and hard work working volunteers and can regularly be seen mowing the grass, taking great pride in his work. Michael sees a need and, without prompting, takes the initiative and gets the job done. Michael's efforts are not just confined to the Churchyards themselves. Whenever there is a need for help with maintenance work, moving furniture or decorating the Church for Christmas, Michael is there, ready and willing.

This Award is to recognise Michael's unstinting efforts carried out so willingly and cheerfully >>read more<<
Job Vacancy: Administrative Officer (part time) 20 hrs per week
Job Vacancy: Administrative Officer
HORLEY TOWN COUNCIL
ADMINISTRATIVE OFFICER part time 20 hrs per week
£20,138 - £21,962 (SCP 21-24) pro rata

Horley Town Council has a vacancy for a member of the administrative team to assist with general administrative duties within the Town Council Offices. You will be able to work as part of a small friendly team as well as on your own initiative. You should have at least two years experience in an office environment and will be proficient in the use of most IT applications. Excellent organisational and communication skills and the ability to work under pressure are essential for the role.

An application pack is available from this link on jobsgopublic. For any further information please contact Alan Jones, Town Clerk tel. – 01293 784765 or e-mail: town.clerk@horleytown.com. Closing date is Mon 10 April 2017
Annual Town Meeting on 28 April 2017
The Annual Town Meeting will be held on Friday 28 April 2017 at the Edmonds Community Hall (formerly "The Albert Rooms"), Albert Road Horley RH6 7HZ commencing at 7.30 pm. Our guest speaker this year will be Charles Kirwan Taylor, Corporate Affairs and Sustainability Director at Gatwick Airport Limited. Further details and an Agenda will be published nearer the time.
Horley Conservation Group Update
The Horley Conservation Group had a very good session at Tanyard Pond, on Saturday, 11 March, so many thanks to everyone who took park, including some new volunteers, and it is hoped they will want to join the group again soon! The important work carried out included willows coppiced by the pond and by the island; birch bundles added to the invertebrate shelter; logs and leaf litter dredged out of the pond; some litter picking and sycamores thinned near the bench. The next volunteering task day will be on Saturday 15th April, and more details on this will be provided soon.
Route 4 update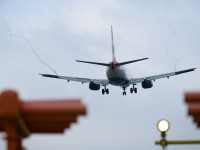 Statistics are reproduced on our website here showing the total number of flights that used Route 4 and those which flew through the 'Horley Gate' and percentage. We await the result of the CAA's decison after this trial period. Their decision is expected by the end of March.
Litter pick on Saturday 25 March
The date for the litter pick etc along the River Mole at Church Meadows and Court Lodge Fields has now been agreed for Saturday 25 March. Please meet at the Six Bells Car Park at 10.00 am.
Come along if you are able to lend a hand! Gloves, sacks and litter pickers will be provided.
Dates for your diary...

Funfair, Horley Recreation Ground (Friday 7 - Monday 17 April)
St George's Day Fayre, Horley Town Centre (Saturday 22 April)
Town Meeting, Albert Rooms (Friday 28 April)
Horley Carnival, Parade through town and events at Horley Recreation Ground (Saturday 17 June)
Horley Lions Charity Dog Show & Donkey Derby, Horley Recreation Ground (Sunday 10 September)
Circus Wonderland, Horley Recreation Ground (Wednesday 13 - Sunday 17 September)
Please also check out our online "what's on" calendar for information on forthcoming events. Did you know you can submit your own organisation's event? Just follow the instructions on our website.
Next Council Meetings
28 March: Planning
4 April: Full Council
11 April Leisure
25 April Planning