Horley Town Council
May 2019
eNewsletter

In this edition..........
We feature Notice of Electors' Rights; News about the appointments of Town Mayor & Chairman and Deputy Town Mayor; Scam Alerts from Surrey Trading Standards; Horley In Bloom Gardening & Photographic competitions; 'airAlert' pollution alerts; annual Horley Carnival; Horley Conservation Group work; news from Surrey Police; Horley Rec playground update; news from Langshott Allotments; some future events, dates for your diaries and 'Around the Clubs' ...
Notice of Electors' Rights
Accounts for the Year Ended 31 March 2019
Each year Horley Town Council's Annual Return is reviewed by an auditor appointed by the Smaller Authorities Audit Appointments Ltd.  Any person has the right to inspect the accounts and make copies of the annual return and any associated documents. These documents will be made available with reasonable notice between the hours of 1000 hrs and 1600 hours on Mondays to Fridays (exc Public Holidays) commencing on 17 June 2019 and ending on 26 July 2019. The submitted Annual Return for 18/19 will be made available on the website along with the official notice from the commencement date. 
HORLEY IN BLOOM IS
BACK FOR 2019!
Application Forms available now for download from
Alternatively pop into our offices to pick up a paper copy at Horley Town Council, 92 Albert Road, Horley, RH6 7HZ
Categories include front & rear residential gardens, flats, hanging baskets, allotments, pubs & restaurants, commercial, schools and community.
Open to residents of Horley & Hookwood and Horley & Charlwood Schools
Closing date for entries Friday 5th July 2019 Judging Dates in July 2019 (tba)

HORLEY IN BLOOM PHOTOGRAPHIC 
COMPETITION 2019
There are 3 categories; hanging baskets/plants; outdoor scene and new for this year, animals in bloom.
The competition is split into the following year groups; Key stage 1,2,3,4 and Adults and is open to both residents and non residents of Horley (All photos to be taken in the Horley area)
Click here for more information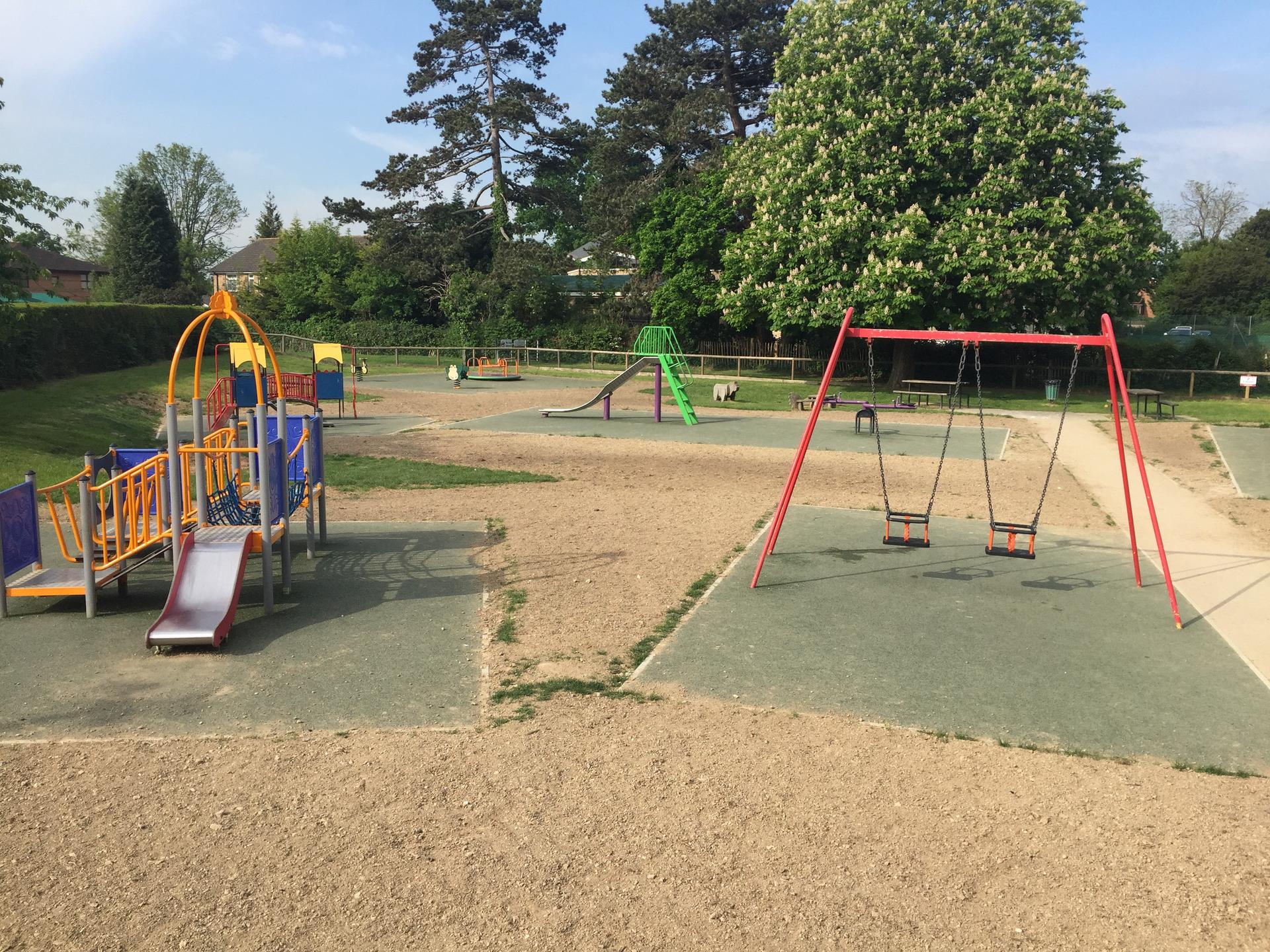 The re-seeding and levelling works in between the play equipment have now been completed. We are hopeful that little blades of grass will soon be seen peeping through the soil.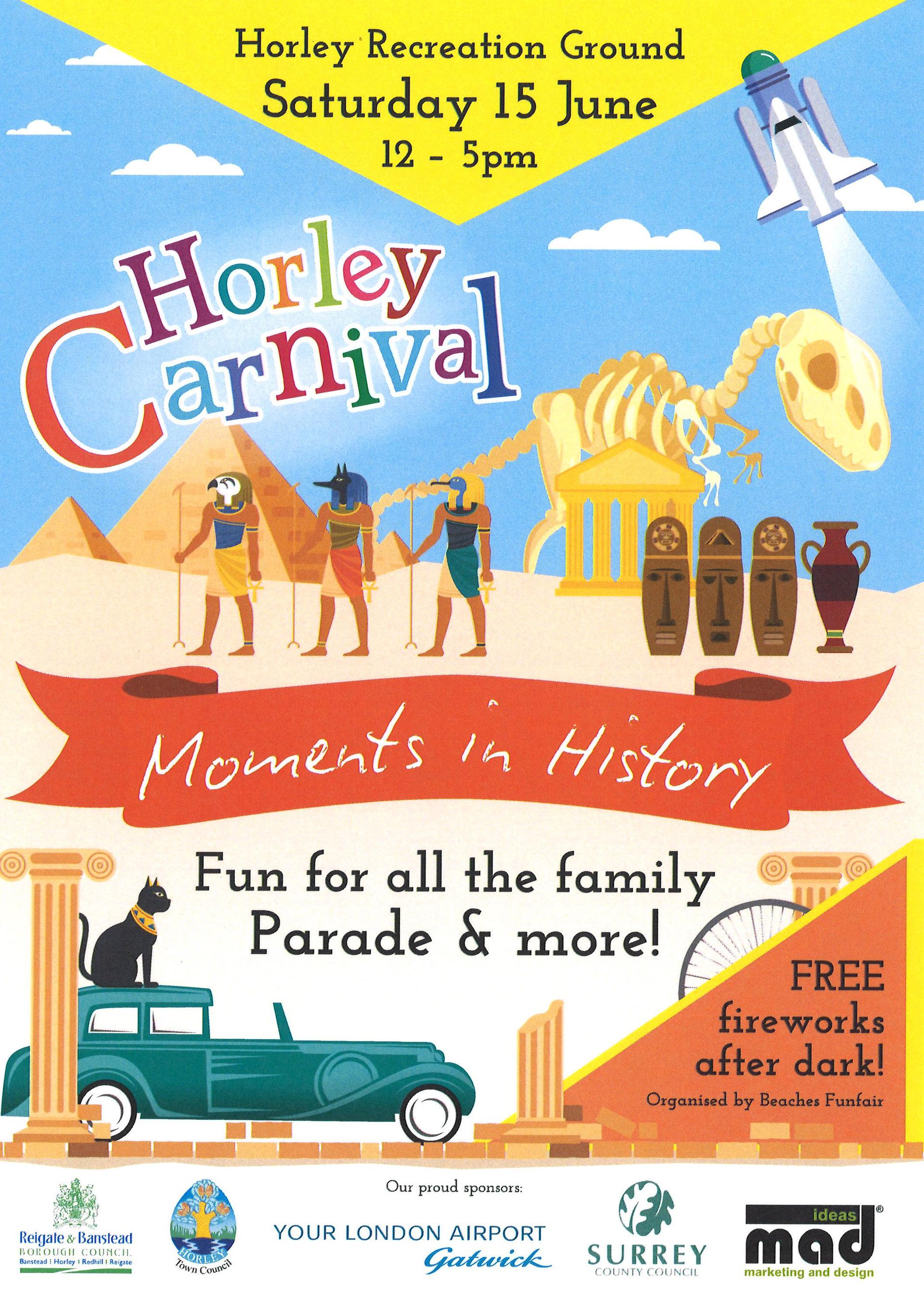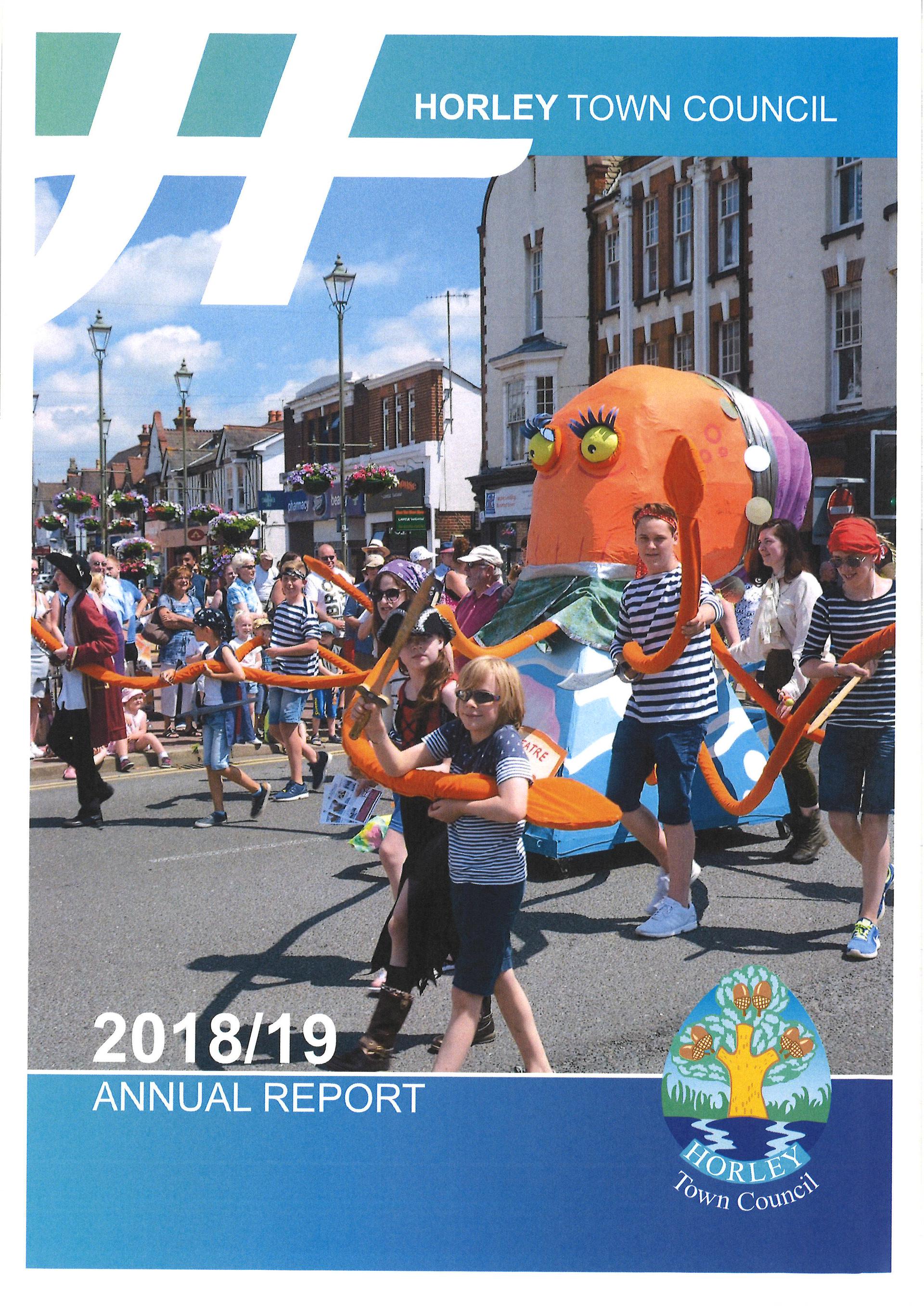 Horley Town Meeting

The annual Horley Town Meeting held on Thursday, 16 May 2019, was very well attended and members of the public received various reports from the Council. 
Further updates were received on the Smith's Charity, Horley Churchyards and the Cyril Edmonds Fund together with the Annual Report 2018/19 and reports from the Town Council's Chairman and Committee Chairmen. Updates on matters raised at previous Residents' Forum Meetings were also given in relation to some highways and planning issues. 
The Guest Speaker present at the meeting was the RBBC Air Quality Monitoring Officer, Leon Hibbs, who delivered a very informative and interesting presentation on Air Quality in Horley.
D-Day Landings Commemoration
The Royal British Legion will be holding a short commemoration service to mark the 75th anniversary of the D Day landings on Thursday, 6th June, in the Memorial Gardens on Brighton Road. The service will be led by the Reverend Les Wells, starting at 11.00 am. 
SCAM ALERTS FROM SURREY TRADING STANDARDS
Appointments of Town Mayor & Chairman and Deputy Town Mayor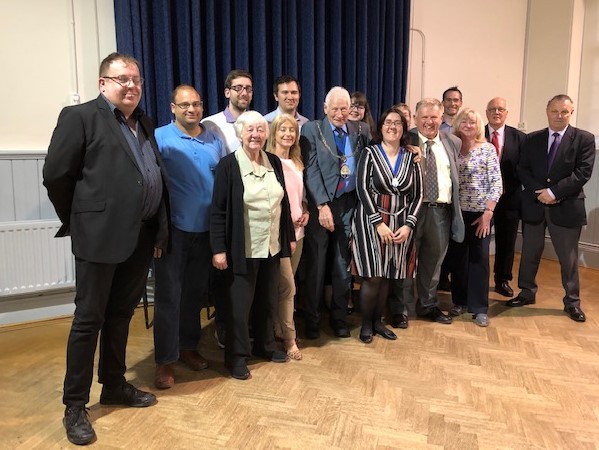 At its Annual Council Meeting held on Tuesday, 21 May 2019, members of Horley Town Council elected Cllr David Powell as Chairman & Town Mayor for 2019/2020. Cllr Samantha Marshall was also elected as Vice-Chairman & Deputy Town Mayor.
Cllr Powell said he was very honoured to accept the office of Chairman & Town Mayor for a second year and he would continue to strive to achieve as much as possible for Horley and its residents during this time. He added that he looked forward to working with the eight newly elected members and those re-elected and he also paid tribute to all former Members who had worked tirelessly during their term of office and had since stood down from the Town Council.
Cllr Samantha Marshall said that she looked forward to working with Cllr Powell in her capacity as Vice-Chairman for another year and supporting him throughout this time.
At the meeting, the first one of the new Municipal Year, all Members were elected onto the main committees. Committee Chairmen will be elected later at their respective committee meetings. The schedule of Council meetings is available on the Town Council's website, as well as on the town centre notice boards.  Further information is available from the Town Clerk.

Burglary Update
by Simon Morris 20789, Community Engagement Volunteer
'Your neighbourhood Police Team provide a weekly report showing reported burglaries in the area.  The report can be found using this link to In the Know.
The Burglary Reports for April 2019 showed that there was one burglary reported in the Horley area.
It is really important that we receive reports and information on any crimes or concerns from the public.  
You should call 101 to report a crime and other concerns that do not require an emergency response. For example, if:
Your car has been stolen

Your property has been damaged

You suspect drug use or dealing in your neighbourhood
Or to:
Give the police information about a crime in your area
Speak to the Police about a general enquiry
You should always call 999 when it is an emergency, such as when a crime is in progress, someone suspected of a crime is nearby, when there is danger to life, or when violence is being used or threatened.'
click here for the link to Neighbourhood Watch

Do you Suffer From Asthma or COPD?
Have you signed up to air Alert?
What is airAlert?
airAlert is a service, provided by the Surrey airAlert consortium, that sends free messages direct to vulnerable people informing them about air pollution levels in their area.
People can register for free, then login for updates, changes, suspend/go on holiday or cancel the service. Go to air alert to sign up
Horley Days of Old
If you have a spare 10 minutes then take a peek at the link below which has a youtube video showing some fantastic old images of Horley and what those locations look like now. Thanks to Brian Seaman for putting it all together.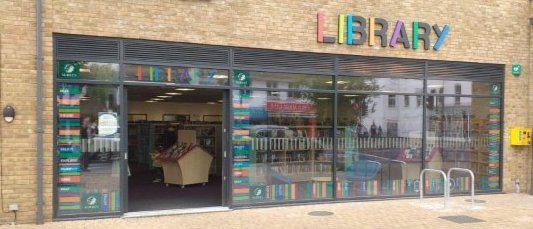 New Horley Library Opens
As well as a refreshed selection of books and an expanded study area, the new library boasts a flexible open-plan layout allowing it to be used for large community events.

The library, located in Russell Square, features:


A colourful and interactive children's library

Internet-connected computer terminals, laptop plug-in points and free wi-fi

New self-service machines for quick and easy borrowing

Two meeting rooms which community groups and businesses can hire

A local history centre providing easy access to records documenting Horley's history

Hundreds of new books

A public toilet with baby change facilities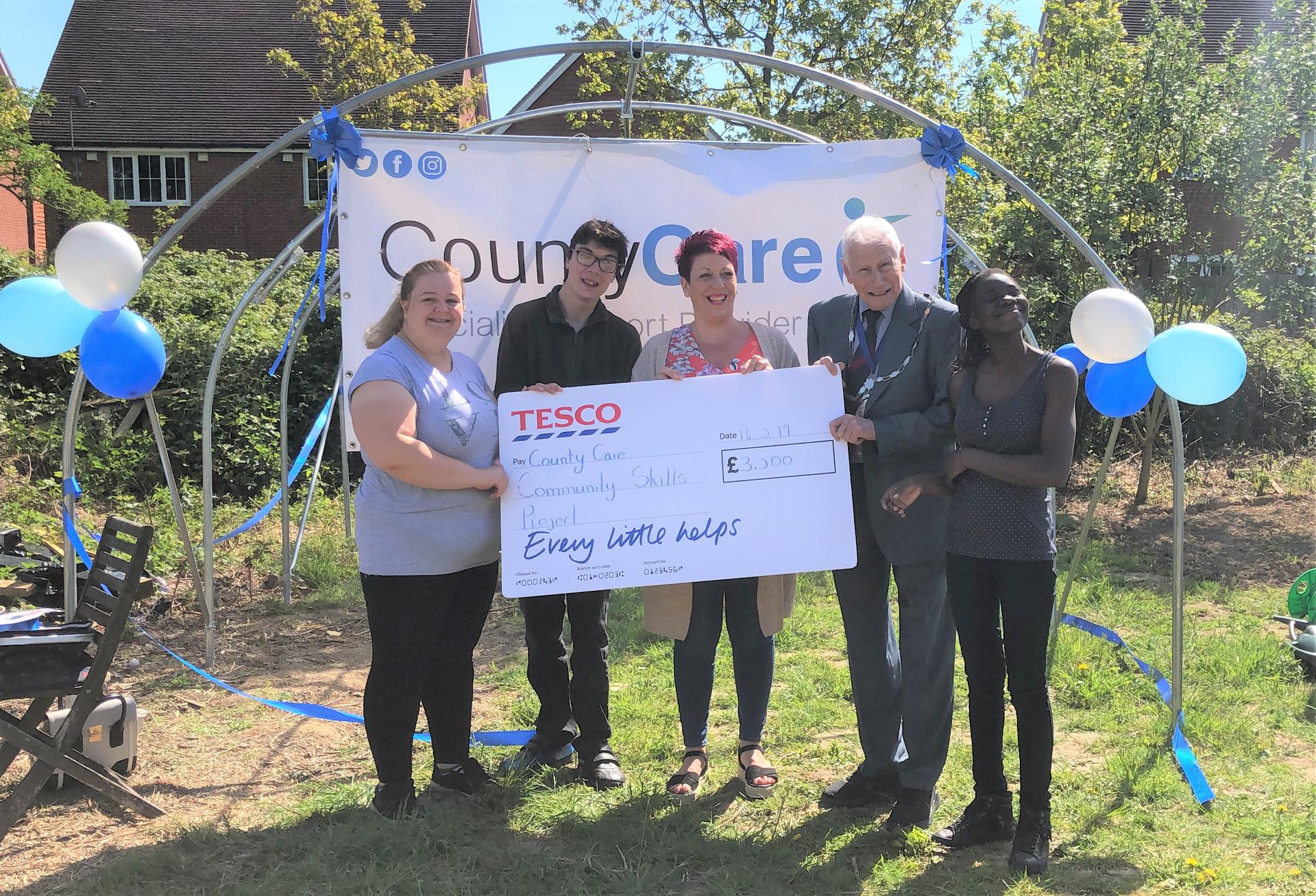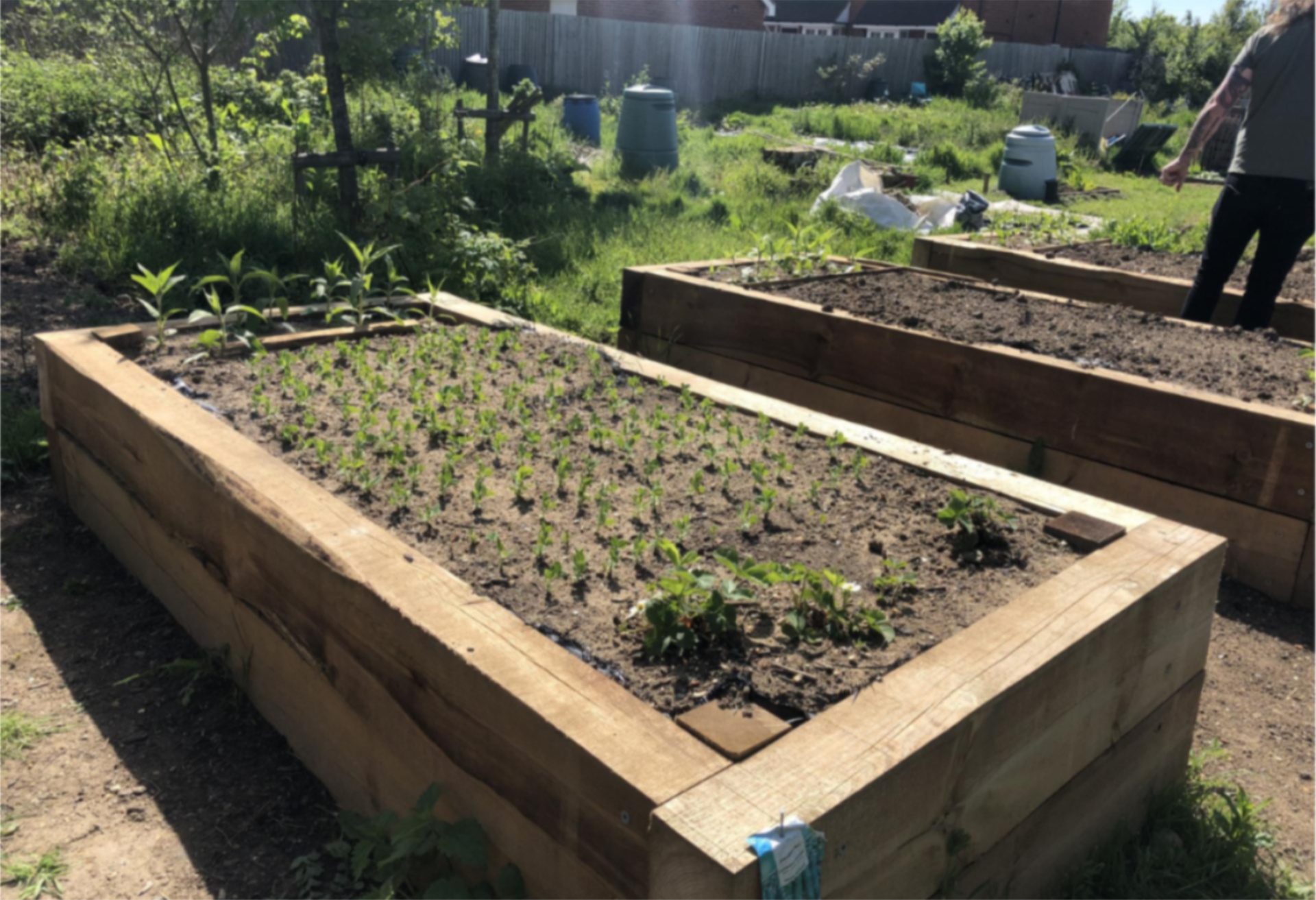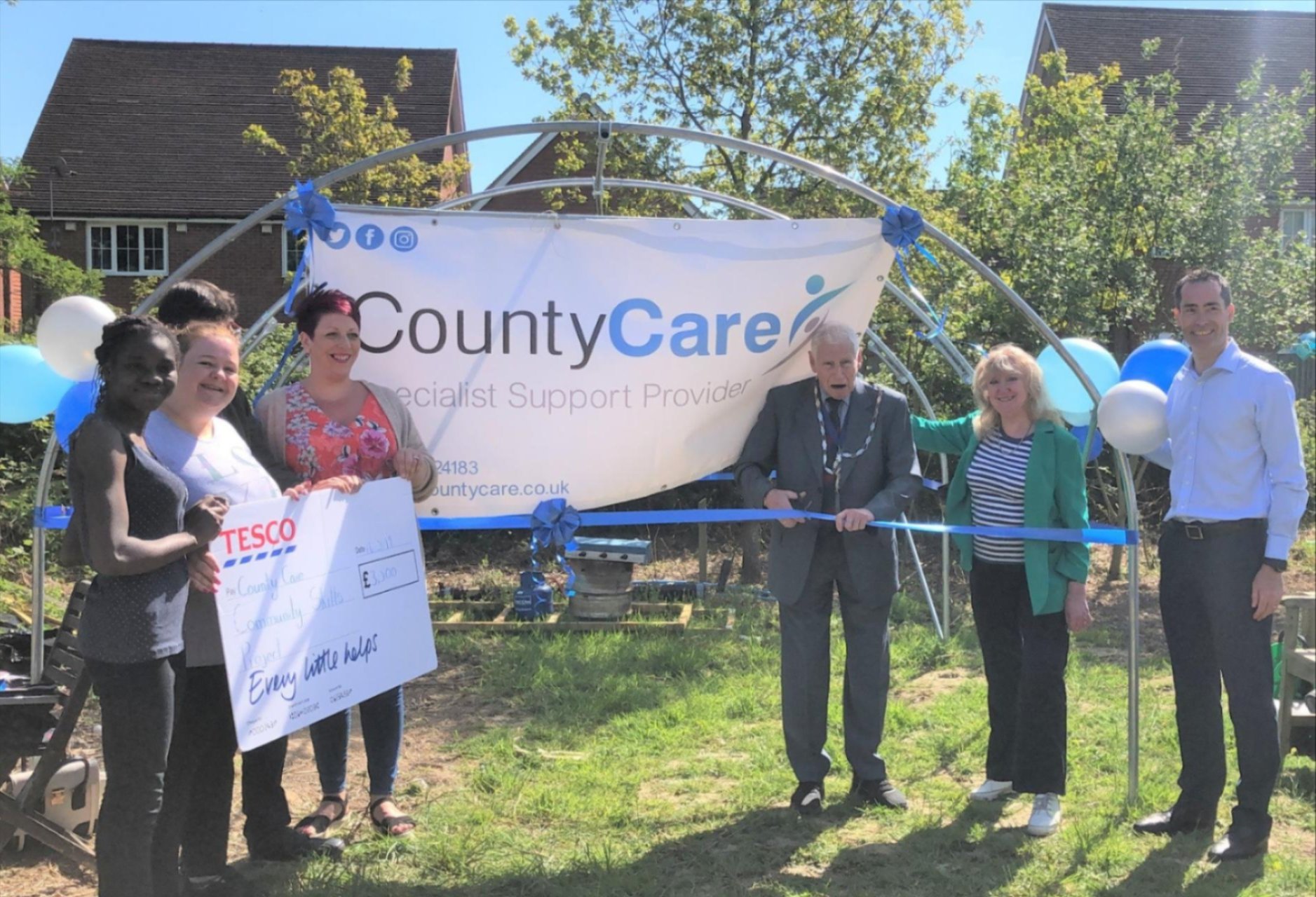 County Care Open Polytunnel at Langshott Allotments

County Care was kindly selected by the community of Horley to win the Bags of Help Initiative at Tesco. They decided to spend their grant on a polytunnel for their plot at Langshott Allotment, run by their service users. County Care offers support and opportunities to adults with Learning Disabilities, Autism and Mental Health Needs. The allotment forms part of a wide variety of activities and projects which allows for their service users to learn practical life skills, and give back to the community.  The allotment is provided free of charge by Horley Town Council.
The Mayor of Horley Cllr David Powell cut the ribbon as they celebrated this exciting new venture. The polytunnel will make year-round gardening possible, as well as providing ideal conditions for plants and produce to grow that could not be grown previously. The service users of County Care hope to turn this hobby into a business, supplying the local community with fresh produce. They would like to take this opportunity to thank the community of Horley for their continued support, as well as Tesco who has made this all possible.
SAVE THE DATE
Horley Recreation Ground Events
14th June           The Fun Fair comes to Horley for three days
15th June           Horley Carnival - "Moments in History"
 
23rd August       Horley Open Air Cinema - The Greatest Showman
                                 Click for booking and more information
 
27th August       Skateboard & Scooter Workshops
8th September   Horley Lions Dog Show & Country Fayre
Horley Conservation Group
Many thanks to those that come along to help out Horley Conservation Group on Sunday the 12th May at Tanyard Meadows.
They sowed a large patch of bare ground (from where the ditches had recently been cleared) with wild flower seed (just off the main foot path), watered them, put in the notices and removed some old rubbish from the soil.
Hopefully, some of the seeds will produce plants later this year (or next Spring), but it may also need re-seeding later on if necessary.
The next task day is on Sunday 16th June…meeting again at the entrance to Tanyard Meadow at 0945. Next month, they will be removing Himalayan balsam plants from along both sides of the Burstow Stream.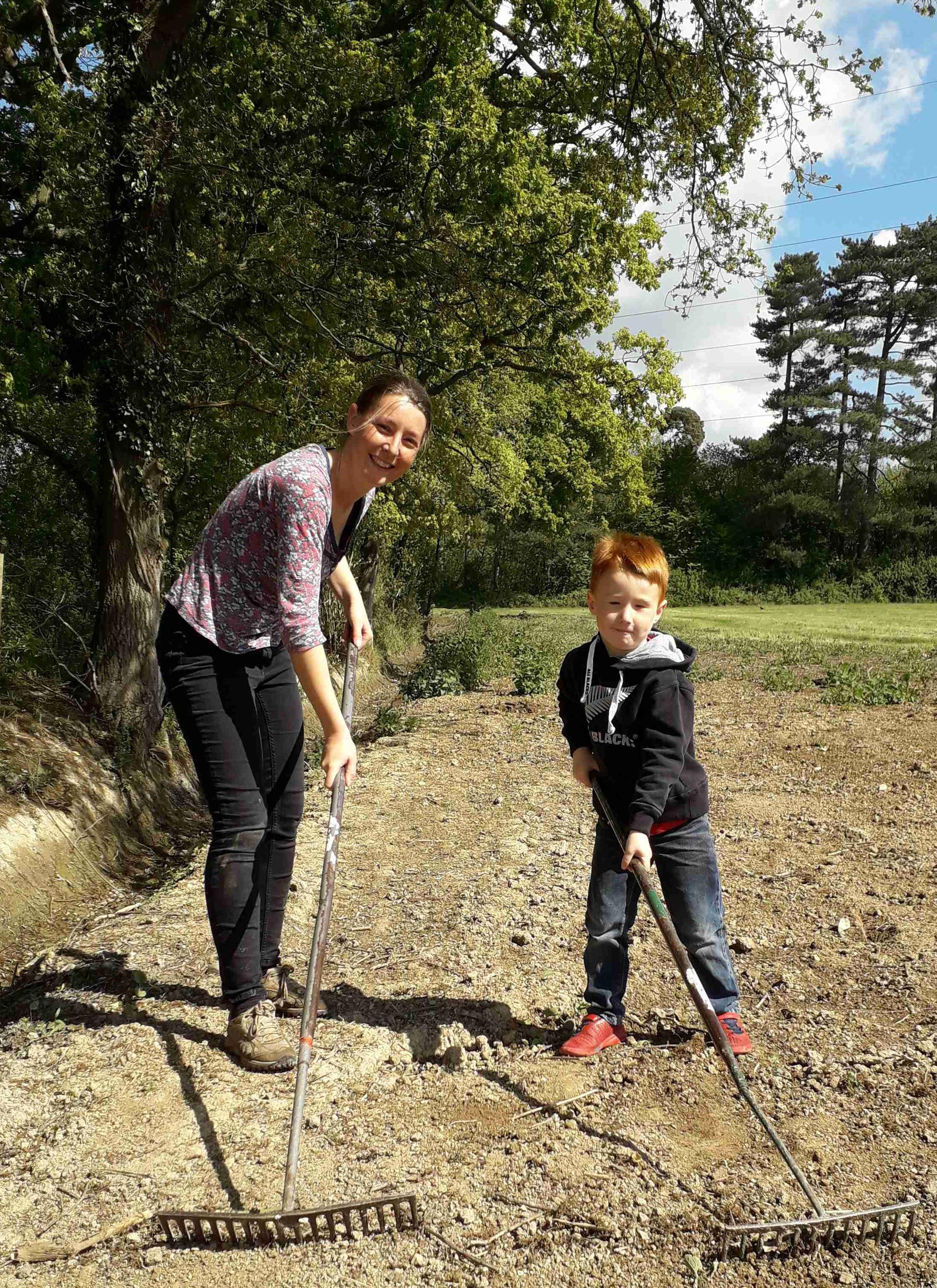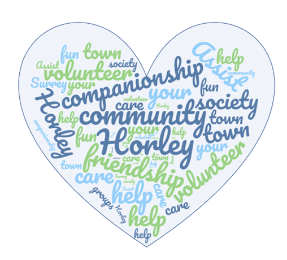 Around the Clubs
If you know of any clubs that would like a mention here please ask them to contact Horley Town Council on 01293 784765 or by email to town.clerk@horleytown.com
19:30
11:00
19:30
19:30
19:30
04  June
06  June
18  June
22  June
02  July
Leisure & Amenities
D-Day Landings Commemoration in Memorial Gardens 
Finance
Planning
Full Council