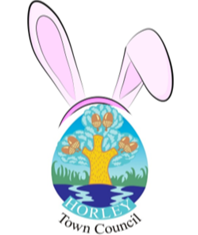 Horley Town Council
March 2019
eNewsletter

In this edition..........
 Are you registered to vote? Information on the re-scheduled Horley Town Meeting, Horley Library's move, the St George's Day Fair, news on Horley Town Carnival, changes to concessionary bus travel, the Great British Spring Clean, become a Councillor campaign, new Westvale allotments, Surrey Police new headquarters and 'Around the Clubs' ...

Are you registered to vote?
The deadline to register in time for this year's local elections being held for Horley Town Council & Reigate & Banstead Borough Council is Friday 12th April.
You can apply online at gov.uk/register-to-vote.
Elections are being held on Thursday 2nd May
Horley Library Is Moving 
Surrey County Council said, 'Horley library will close for a short period from 5pm on Saturday 13th April and reopen in the newly refurbished site in Russell Square at 9:30 on Tuesday 30th April.
The new library will be a modern, bright space with a wide range of new stock, two meeting rooms for hire, a public toilet and a wide range of events.
The plans for the new library will be available to view in the current library from 12th March until 5th April.
During the closure period, customers will be advised to visit nearby libraries' (Redhill, Reigate and Merstham).
Surrey County Council added, 'We are really looking forward to bringing this improved library to the Horley community, and can only apologise for the delays which have extended the project delivery. '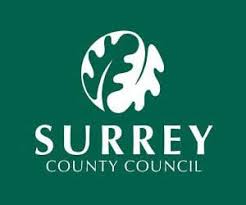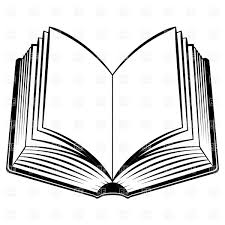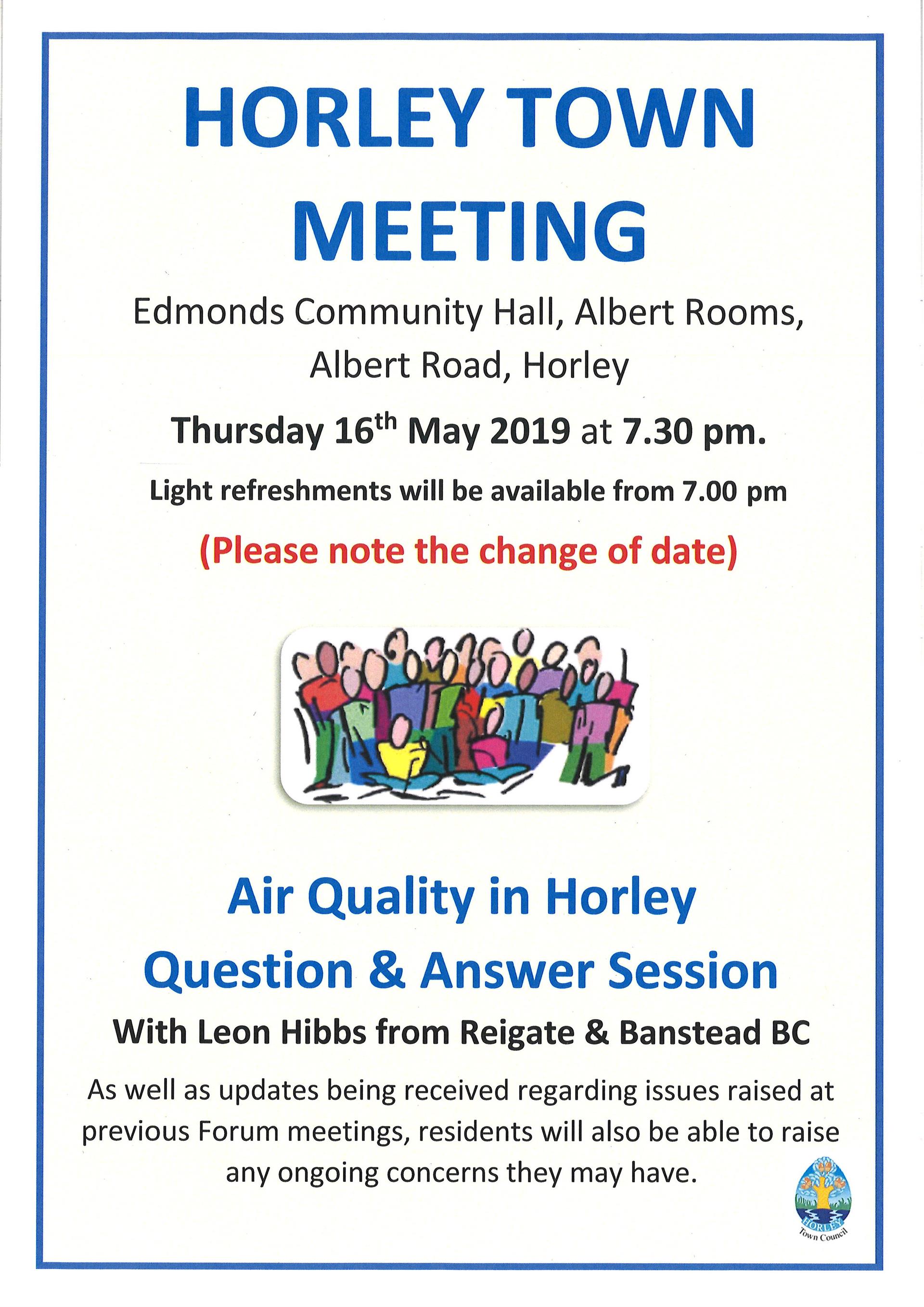 St George's Day Fair
Saturday 27th April
10AM - 4PM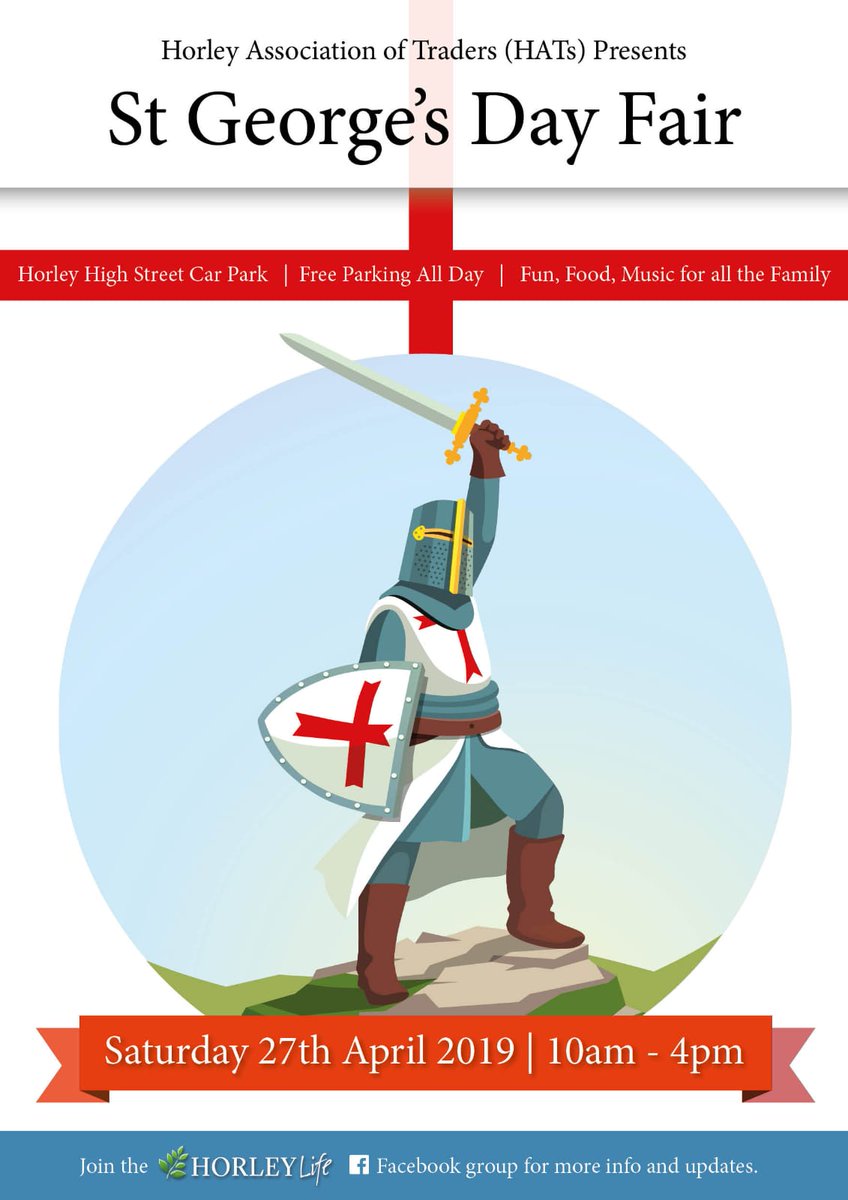 Horley Association of Traders (HATS) presents a fun filled day of dragons, knights, stalls, food and live music.

'The best St George's day fair in the world
returns to Horley (it really is). It's going to be in the High Street car park this year and it'll be amazing. Make sure you are there, St. George and his dragon will be.
All monies raised will go towards our town's Christmas lights.'
Free Parking all day in Horley car parks (excludes Station car park)

The Horley Carnival is back again!  The date for your diary is Saturday 15th June 2019, same timings as last year, 12:00 - 5:00 pm and same venue, Horley Recreation Ground.  The theme for this year's event is "Moments in History."
This year we are delighted to welcome "Flyte of Fancy Sheepdog Show" to perform in the Carnival arena, featuring Flyte the sheepdog and the Embden Geese.  We will also have "Kidsrome" Mobile Farm, complete with mini tractor rides, as well as familiar favourites "Owls About Town" and "Tom's Talking Reptiles". There will also be free skateboard and scooter workshops at the Horley Skatepark.
If you would like to take part in the Parade or have a stall at the Recreation Ground, please email horleycarnival@gmail.com or contact Horley Town Council for an expression of interest form.
MAKE A CHANGE
BECOME A
LOCAL COUNCILLOR 
Horley Town Council is calling on residents, passionate about their community to stand in the upcoming local elections.
What do Councillors do?
Councillors are the champions of their community and give residents a voice on the decisions the council makes. Becoming a Councillor will allow you to make a real difference in your community by engaging with residents, local groups and businesses to find out their needs; making decisions on which services and projects the council should take forward; and getting involved locally to ensure the services are meeting your community's needs.  
For more information, please visit the Horley Town Council website link
Note: The closing date for nominations is 4pm on Wednesday 3rd April 

Changes to Disabled Bus Pass Times
 
If you or someone you know uses a concessionary bus pass, there are some important changes to weekday travel that will come into effect from Monday 1st April.
From that date holders of a disabled person's bus pass or a disabled companion pass will no longer be able to travel free before 9.30am or after 11pm on weekdays, and will need to pay a fare. However bus travel will still be free between 9.30am and 11pm on weekdays and any time at the weekend and on public holidays.
Bus operators might be able to offer travel at a reduced fare for disabled and disabled companion pass holders. More information will be available closer to the time on buses and on the Surrey County Council website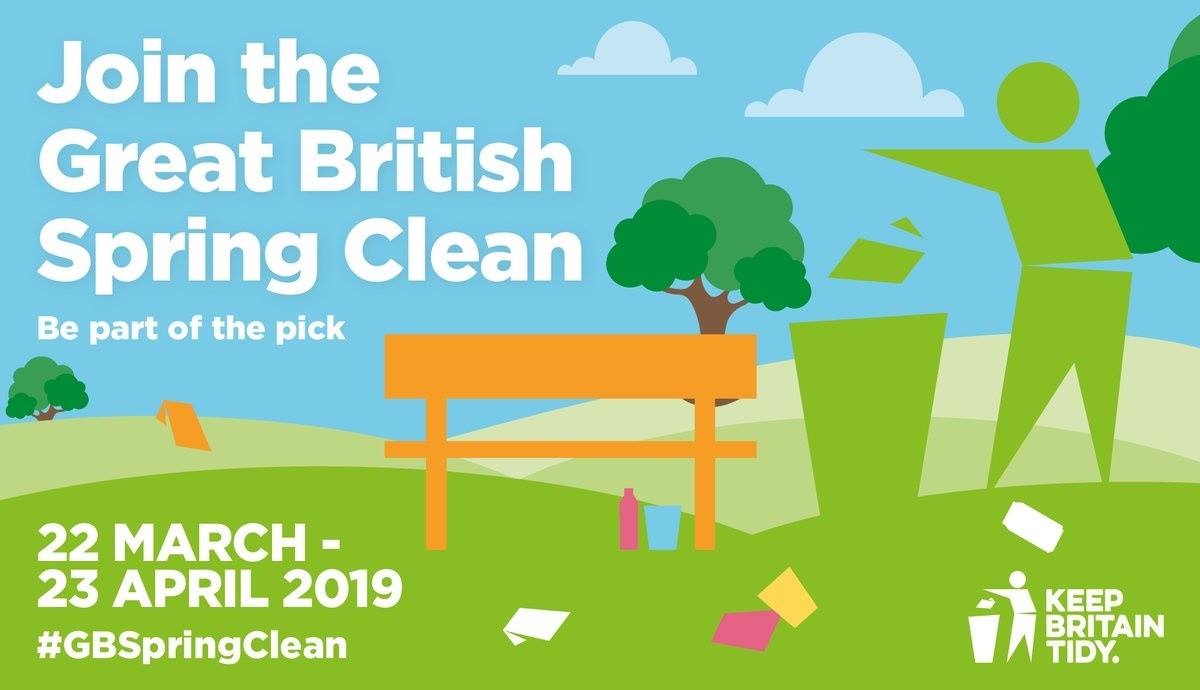 The Great British Spring Clean started on the 23rd March.
If you're interested in being part of the pick, you can borrow equipment from Reigate & Banstead Borough Council's cleansing team.
Please get in touch with David Chiverton - David.Chiverton@reigate-banstead.gov.uk - to arrange this.
Westvale Allotments
The southern allotment site at Westvale, close to the Neighbourhood Centre, is expected to be ready for
occupation in mid 2020.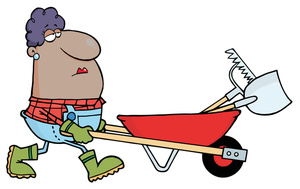 The site covers an area of approximately 1 acre. It is anticipated that the legal transfer of the site to Horley Town Council will take place later this year. Once this has taken place there will be a news update on our website and here in our monthly eNewsletter and we will then be accepting potential plot holders onto our waiting list.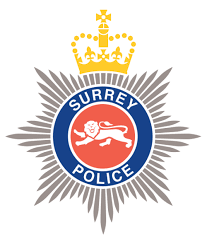 Surrey Police are on the move
Surrey Police have announced the purchase of a new headquarters in Leatherhead.
It will replace the existing Mount Browne HQ and Woking Police Station in addition to replacing Reigate Police Station as the main Eastern divisional base. Neighbourhood Policing Teams will continue to operate from all eleven boroughs including Woking and Reigate.
You can read more of their statement here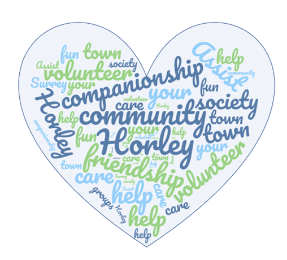 Around the Clubs
Horley Photographic Club
On Saturday 23rd March the Photographic Club held an awards presentation at Horley Library for the winners of the 2019 Children's competition. This year's subject was transport and the competition was open to children living or going to school in Horley. The winners were presented with their awards by the Mayor of Horley Cllr David Powell.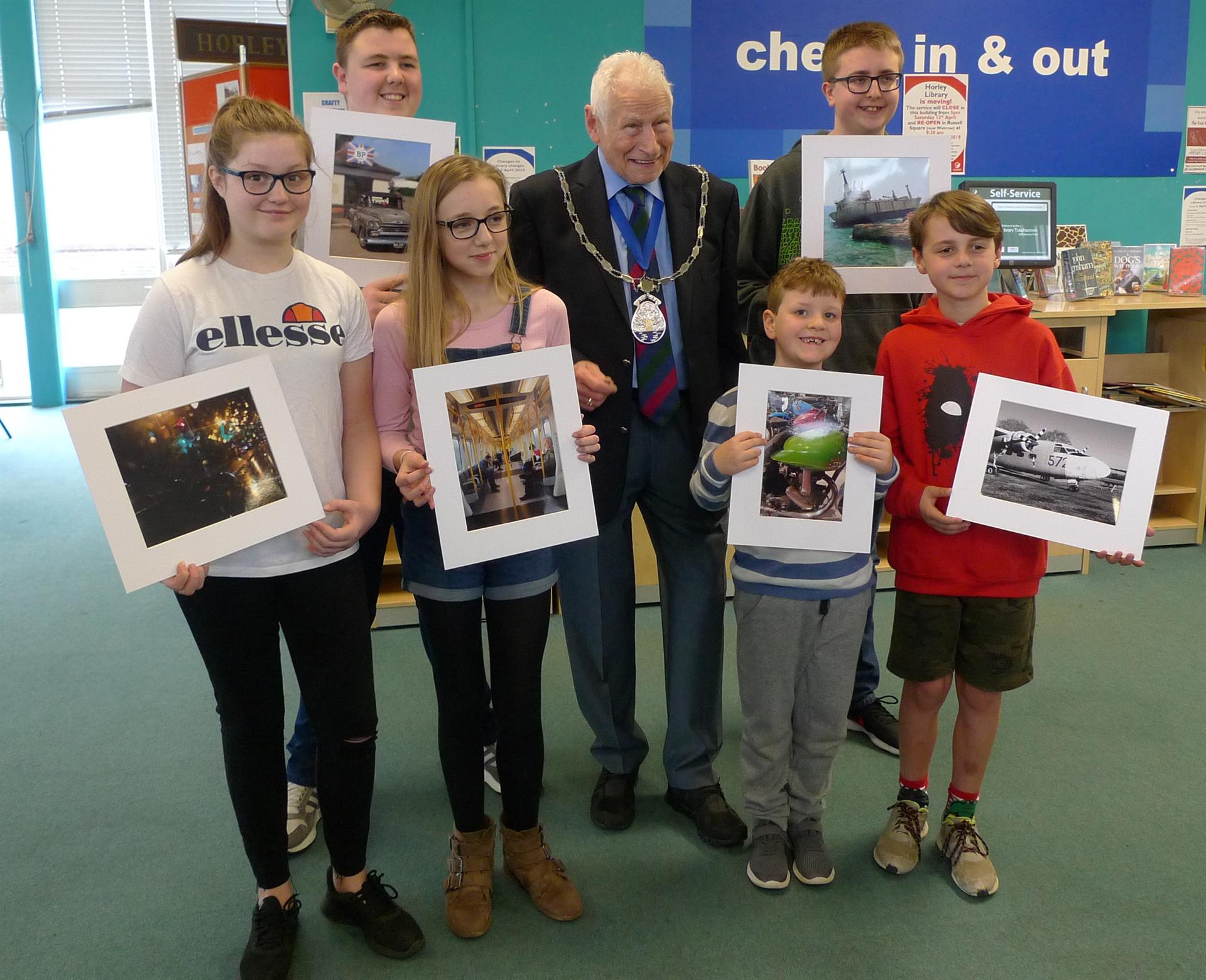 The winners are back row; left to right Ben Faulkner and Jensen Hills
Front row; Rachel Harrison, Eloise Maan, Jax-Jonny Suttle, Oscar Prouten
Horley Conservation Group
If you are interested in helping your local wildlife and improving Horley's green spaces, we would very much like to meet you.
We are a volunteer group that meets in Horley once a month to carry out a variety of conservation tasks. No special skills or knowledge are required, just an interest in nature and the satisfaction of knowing that your time will be helping our native flora and fauna.
All children under 16 must be accompanied by a parent and all tools and supervision are provided by Gatwick Greenspace Partnership, part of the Wildlife Trusts, and details of where to meet and what we are doing each month can be obtained by contacting the Gatwick Greenspace Partnership on 01293 550730 or by emailing; gatwickgreenspace@sussexwt.org.uk
The group also has its own Facebook page (Horley Conservation Group),which updates the local community on its activities and photos are also posted on the Gatwick Greenspace Facebook page as well.
We would also be very keen to talk to anyone with suitable experience who may be interested in helping to assist with either, publicity, photography, tool maintenance, fund-raising or other "behind the scenes" support.
Dates for your Diary
19:30    02   April          2019       Full Council
19:30    09   April          2019       Leisure & Amenities
19:30    23   April          2019       Planning & Development
19:30    30   April          2019       Finance
For a fuller list of local events have a look at Whats On In Horley